Constantine Vasilomanolakis, LMFT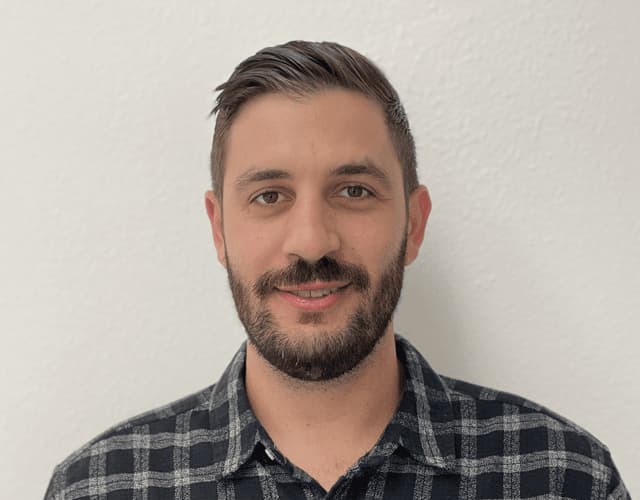 Constantine Vasilomanolakis, LMFT
Constantine (Costa) Vasilomanolakis, M.A. is a Licensed Marriage and Family Therapist. Constantine has experience working with children, adolescents, adults and families of all ages.  His belief in the therapeutic process and its ability to positively impact lives continues to be a driving force behind Constantine's passion for the work. Constantine is compassionate and non-judgmental and very focused on clients making progress towards their goals.
Areas of Expertise
Constantine specializes in working with children, adolescents, and adults who struggle with mood regulation, anxiety, OCD, anger, panic attacks and/or addictions. He utilizes cognitive behavior therapy and teaching client's skills to help people get better as rapidly as possible.
Experience and Training
In addition to private practice, Constantine has worked with non-profit organizations and schools working with students (children/teens) and their families. Constantine is certified in Restorative & Trauma Informed Practices which has been instrumental to his understanding and attentiveness to the needs of individuals with a history of trauma while utilizing their strengths and resiliency to foster individual growth.
Constantine is well versed in CBT (Cognitive Behavioral Therapy) and believes it to be an essential treatment for individuals presenting with anxiety and depression, behavior problems as well as other diagnoses. Constantine also utilizes Experiential/Play Therapy when working with children in order to increase engagement in therapy.
Constantine is also experienced in working with children, adolescents and adults that suffer from addictions – including electronic device and video gaming addiction. He has worked with addiction in a recovery center where he provided individual and group therapy with people with alcohol and substance abuse difficulties.
Constantine's patience, empathy and communication skills are combined with his knowledge of cognitive behavior therapy to produce positive client outcomes.